You search for the perfect wave. We search for the perfect ride.
Tested and Approved High-Performance Surf Fins
Tested & Approved by the likes of Chris Ward, Bruce Irons, Nathan Fletcher, Kalani Robb, Firewire CEO Mark Price, Stab High winner Eithon Osborne, Surfer Magazine and thousands of other rippers around the globe!
Getting started with AU Fins
Choose your Template
Hybrid
Widest range of performance! All around solid, reliable and consistent. Knee-high to double overhead plus, perfect and glassy or small and choppy this template has you covered! Super drivey with quick easy transitions. Good for power surfing, deep pits and aerial maneuvers!
Original
Where AU Fins all started! Fast down the line and reliable through turns. Knee-high to a foot overhead, decent to epic waves, this template has you covered! Enjoy quick speed from the takeoff with spring-loaded transitions up into the lip and through the wave face. Good for power surfing, essential for enhanced barrel riding.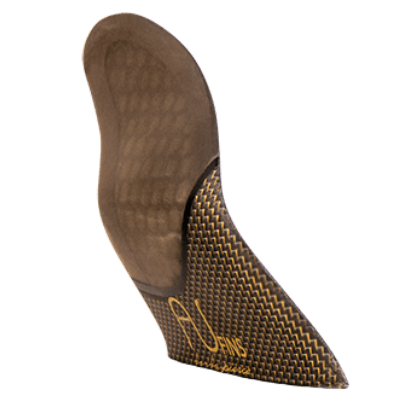 LRc
Made for smaller surf with more pivot in mind. Upright stature with less tip allows for good release up into the lip and through the end of turns! Head high and below for this template, short quick bursts of speed through transitions, good for pocket surfing and short steep wave faces! Hello, beach breaks.
What makes our Fins unique?
It's not rocket science, but we had a rocket scientist prove that it works.