Where AU Fins all started! Fast down the line and reliable through turns. Knee-high to a foot overhead, decent to epic waves, this template has you covered! Enjoy quick speed from the takeoff with spring-loaded transitions up into the lip and through the wave face. Good for power surfing, essential for enhanced barrel riding.
Product Description
The Original Series in 24K & Black Gold constructions have been with the AU Fins family since the very beginning. This template is where it all started, born from the meticulous testing and analysis of 23 prototypes over the course of 2 years. The original series was rigorously put to the test by the inventor of AU Fins in conditions ranging from waist high Huntington Beach to triple overhead G-land and everything in between. Each prototype was thoroughly ridden with the exact same board, examined and improved based upon how the board performed. Our main objective before releasing this new technology into the surfing world was to create a product and a brand that surfers would organically and excitedly tell their friends about!
This Series performs best in conditions ranging from waist high to a couple of feet overhead. In the smaller stuff, you will immediately notice a burst of speed from the take-off with generous amounts of board agility on the open face. In medium-size surf you will notice an even greater feeling of projection in and out of turns compared to what the board felt like before AU Fins. The maneuverability is largely enhanced and feels reliable and consistent. In larger surf, the board loosens up quite a bit without sacrificing speed or control. Easily power down the line with projection and stability wrapping through turns. Feel the "slingshot" effect off the bottom up into the lip. This Series is a great all-around fin template that really excels in 3'-8' decent to epic waves. If you feel like the AU Original Series is for you don't hesitate, better surfing awaits!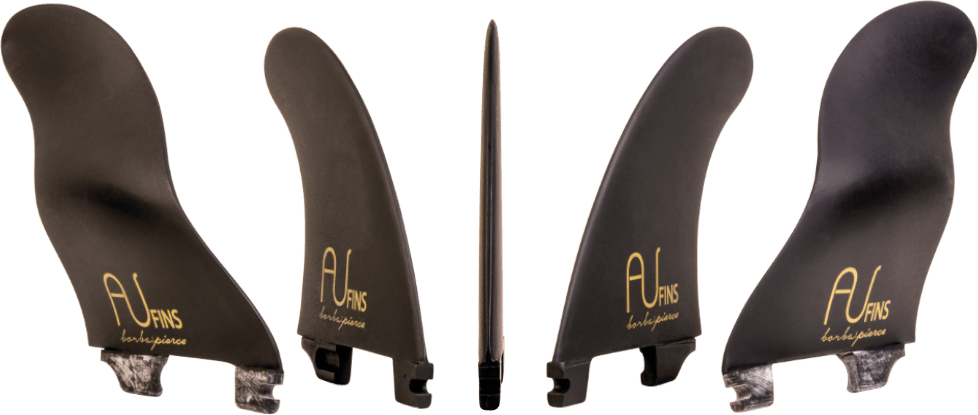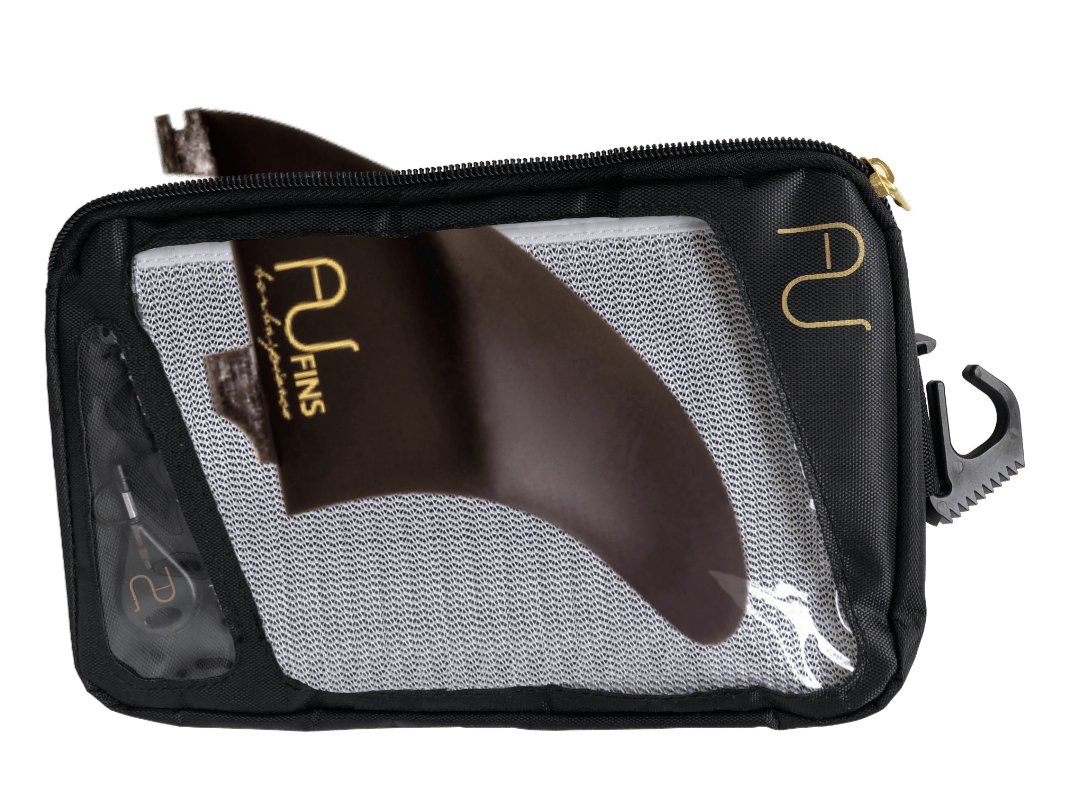 We give you the whole enchilada.
We want you to not only enjoy your new AU Fins, but have them with you for all your surf trips. That's why all of our sets come in our custom AU Fin bag. Including with your bag is also the AU torque wrench. That way if you are planning to just rent a board or borrow one from your friend, you'll have your favorite fins to ride.