Made for smaller surf with more pivot in mind. Upright stature with less tip allows for good release up into the lip and through the end of turns! Head high and below for this template, short quick bursts of speed through transitions, good for pocket surfing and short steep wave faces! Hello, beach breaks.
Product Description
The LR Series (less rake) in LRc and LR constructions became the second template added to the family of AU Fins. Designed to be more upright in stature with less rake, this template fits well with more upright vertical surfing, quick tail throws and tight surfing in the pockets. With less rake, one will notice quick acceleration in steeper tighter sections with more release at the lip and through the end of turns.
This series performs best in knee to head high surf, weather textured or clean waves this template keeps your board moving quick and drivey through the flats and loose up into the lip. The surface area of this template is the most condensed out of all of our series of AU Fins. The LR series is perfect for lighter smaller surfers because of the overall smaller stature of this fin. Advanced level surfers will notice shorter quicker bottom turns with quite a bit of play up into and out of the lip and through the end of turns. Intermediate level surfers will notice good speed from the take-off and a loose overall feeling through turns without sacrificing speed and drive. Novice level surfers will notice an easily maneuverable board with control and speed. If you feel like the LR Series is for you don't hesitate, better surfing awaits!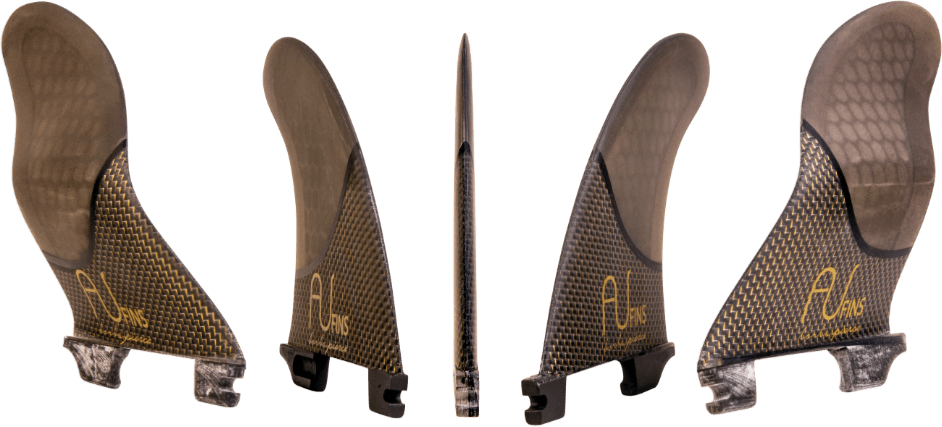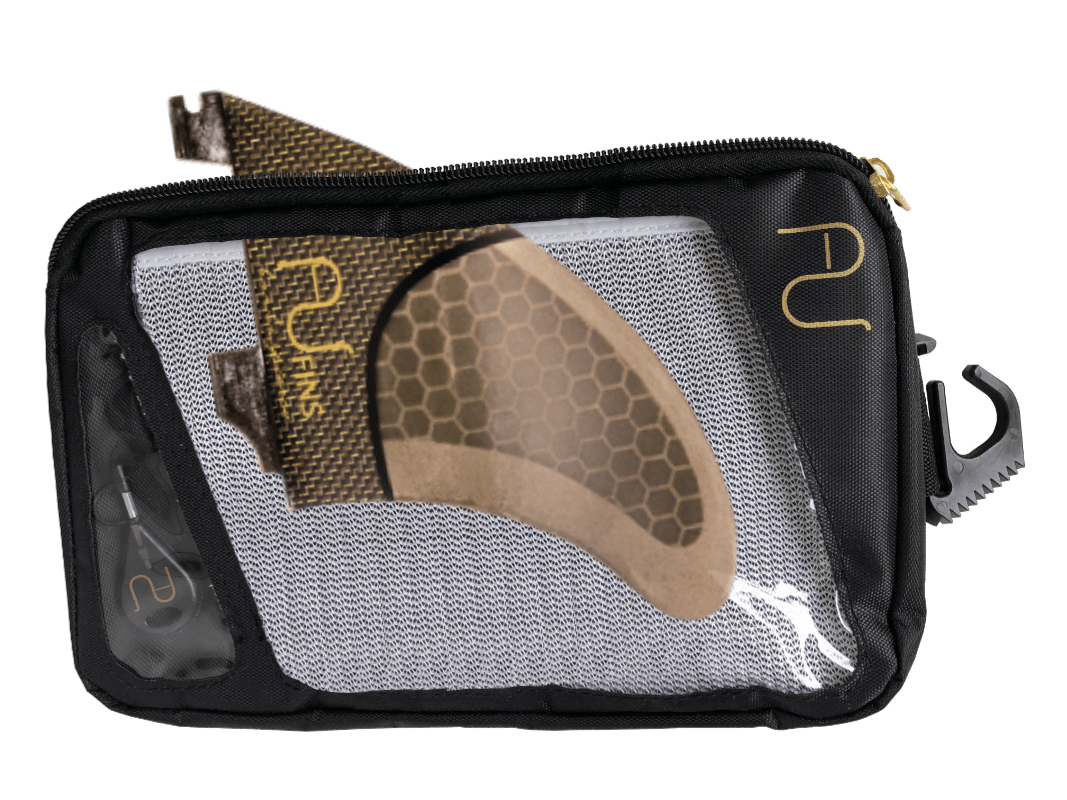 We give you the whole enchilada.
We want you to not only enjoy your new AU Fins, but have them with you for all your surf trips. That's why all of our sets come in our custom AU Fin bag. Including with your bag is also the AU torque wrench. That way if you are planning to just rent a board or borrow one from your friend, you'll have your favorite fins to ride.