Made for smaller surf with more pivot in mind. Upright stature with less tip allows for good release up into the lip and through the end of turns! Head high and below for this template, short quick bursts of speed through transitions, good for pocket surfing and short steep wave faces! Hello, beach breaks.
FIN HEIGHT: 5.25″
Product Description
The LRc template (less rake carbon) became the second template added to the family of AU Fins. Designed to be more upright in stature with less rake, this template fits well with more vertical surfing, quick tail throws and tight surfing in the pockets. With less rake, one will notice quick acceleration in steeper tighter sections with more release at the lip and through the end of turns.
Ideal Conditions
This template performs best in knee to head high surf, textured or clean waves.

Small Surf: You will notice short quick transitions between rail transfers and easy manuevering in tight sections of the wave.

Medium Surf: You will notice quite a bit of play in the maneuverability of the board, easily throw the tail around up into the lip and through the end of turns.

Large Surf: You will notice a very loose feel in wave heights above head high, almost like a twin fin kind of feel in the bigger stuff.


Skill Level

Advanced: You will notice shorter quicker bottom turns with quite a bit of play up into and out of the lip and through the end of turns.

Intermediate: You will notice good speed from the take-off and a loose overall feeling through turns without sacrificing speed and drive.

Novice: You will notice an easily maneuverable board with control and speed.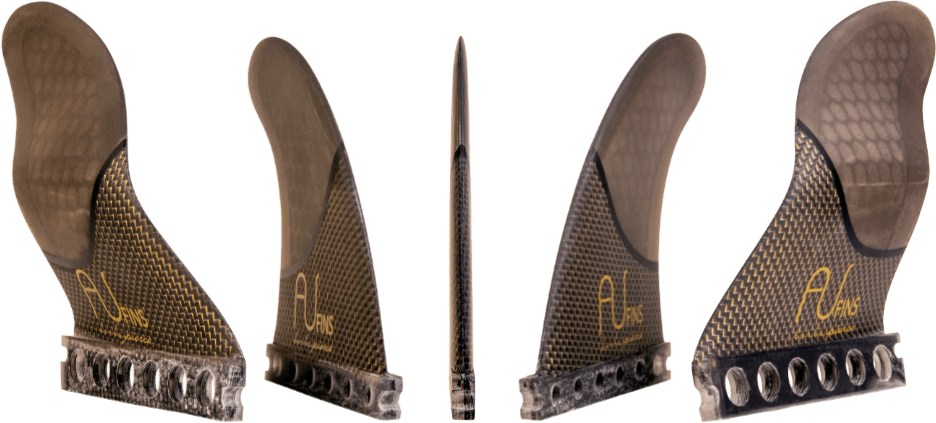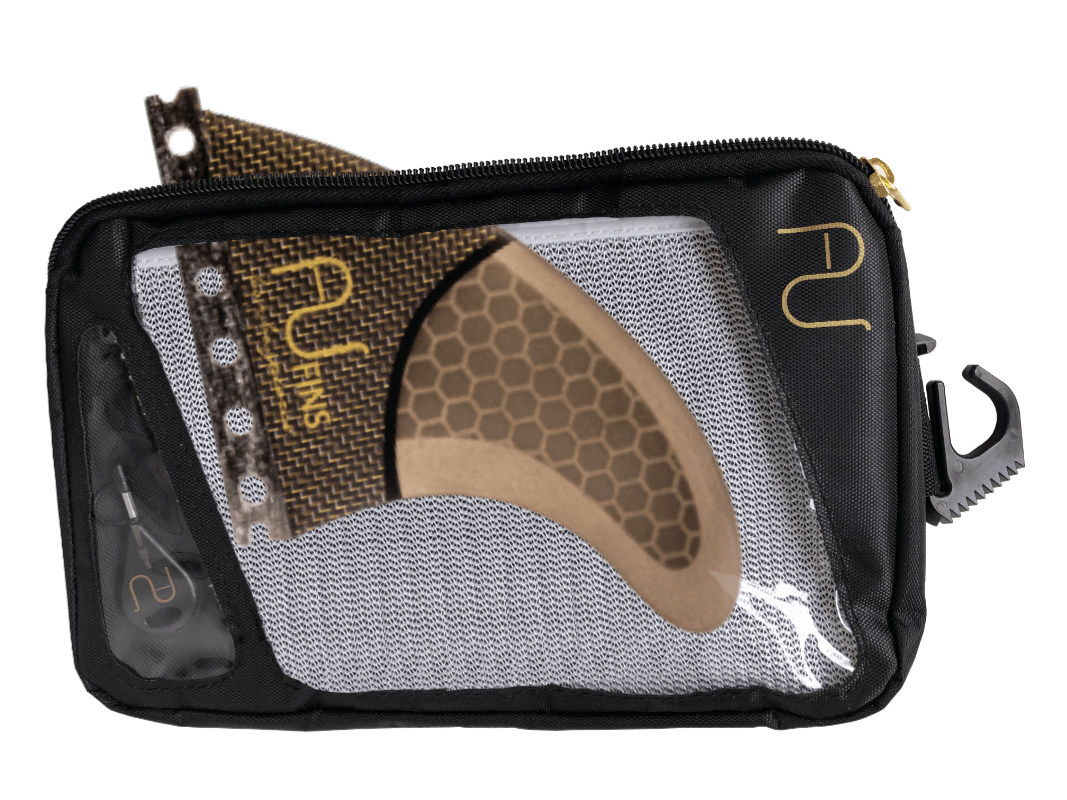 We give you the complete package.
Included with your brand new AU Fins is a custom protective vinyl bag to keep each fin separated and safe during all of your surf travels. You will find neatly secured within each bag an AU fin key, wax comb hanger, sticker and technology pamphlet.