AU 24K – Wake & SUP – Full
Construction: Performance Hex-Core
Resin: Elastomax strength Polymer
Foil: Gradual Flat
Base: 3x reinforced base
Tech: Spiral Propulsion
Gold: 24 Karat
Base to tip: 4 3/4
FIN HEIGHT: 4.75″
Product Description
The AU 24K Side-bites offer a reinforced blend of carbon fiber in the lower half of the fin that deflects energy from the solid base to the flexible tip. This energy has a recoil effect when combined with our patented AU signature curve! It creates what we refer to as "Spiral Propulsion Technology". This fin set offers a great deal of control and drive to any 2:1 longboard/retro board, SUP & Wakesurf set-ups. We came out with the AU 24K Side-bites after popular demand and incredible testimonials of how much more they improved the ride of the above-mentioned wave riding choices.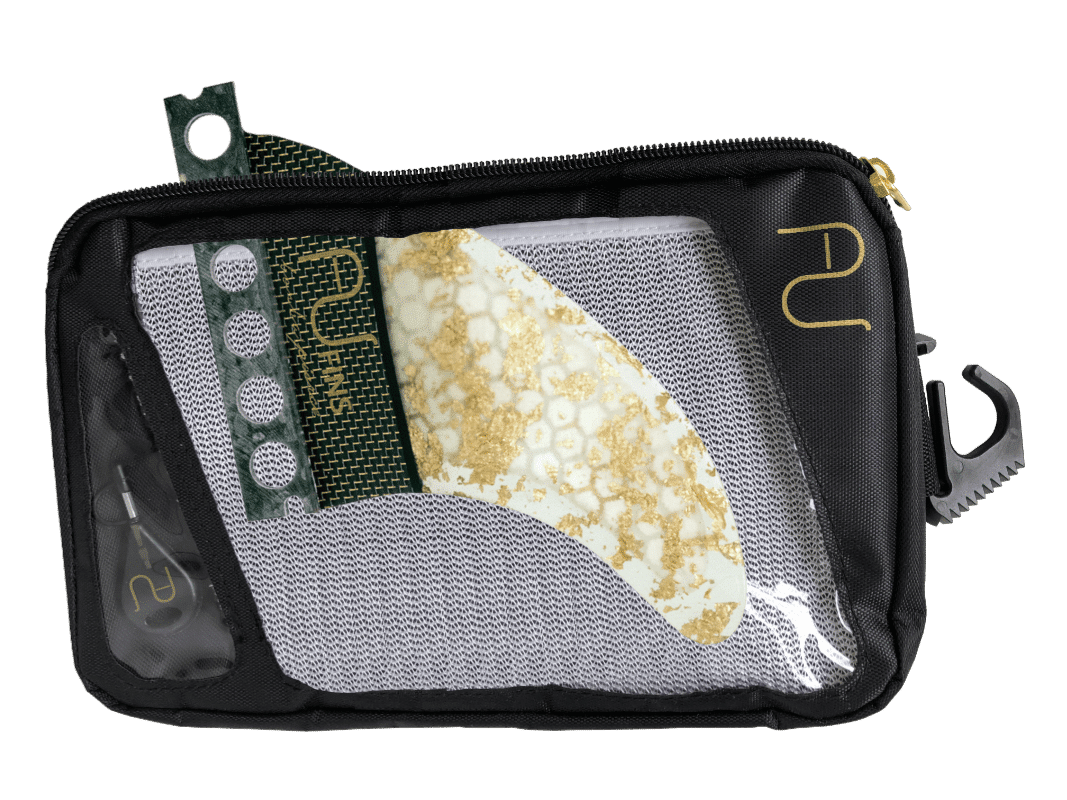 We give you the complete package.
Included with your brand new AU Fins is a custom protective vinyl bag to keep each fin separated and safe during all of your surf travels. You will find neatly secured within each bag an AU fin key, wax comb hanger, sticker and technology pamphlet.