Construction: Performance Hex-Core
Resin: Elastomax strength Polymer
Foil: Gradual Flat
Base: 3x reinforced base
Tech: Spiral Propulsion
Gold: 24 Karat
Base to tip: 4 3/4
Product Description
The AU 24K Side-bites offer a reinforced blend of carbon fiber in the lower half of the fin that deflects energy from the solid base to the flexible tip. This energy has a recoil effect when combined with our patented AU signature curve! It creates what we refer to as "Spiral Propulsion Technology". This fin set offers a great deal of control and drive to any 2:1 longboard/retro board, SUP & Wakesurf set-ups. We came out with the AU 24K Side-bites after popular demand and incredible testimonials of how much more they improved the ride of the above-mentioned wave riding choices.
Product Specs
Additional information
| | |
| --- | --- |
| Setup | Single, Twin, Thruster, Quad |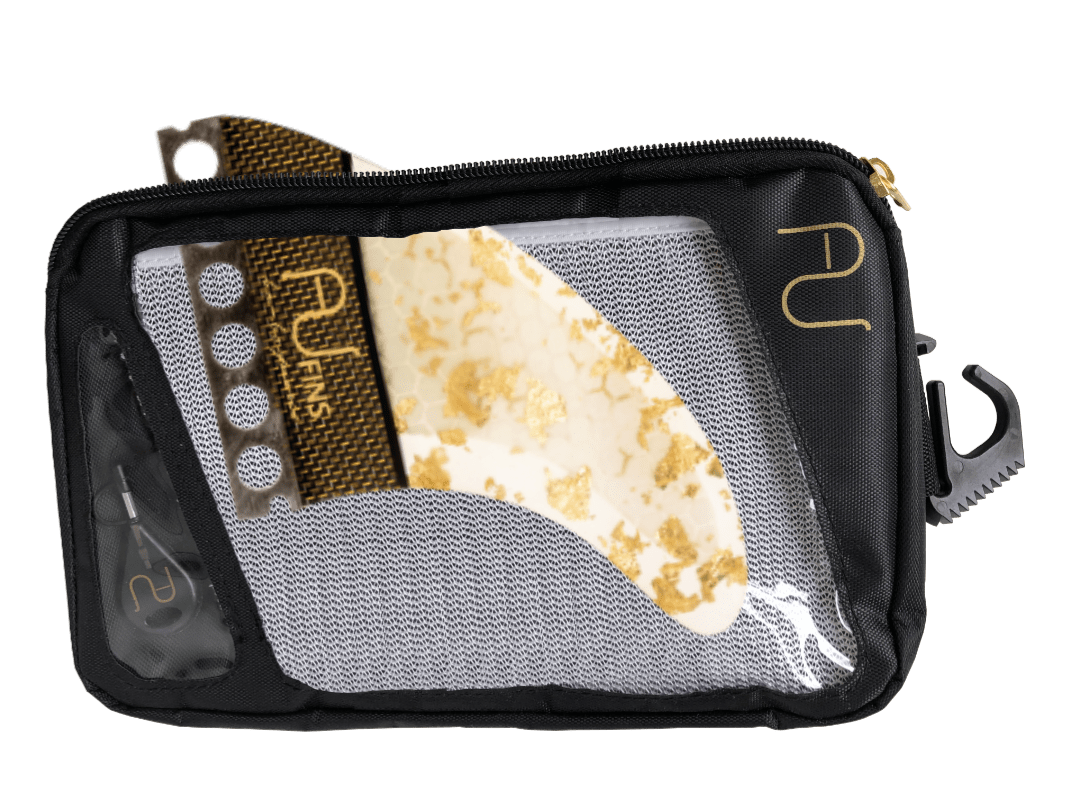 We give you the whole enchilada.
We want you to not only enjoy your new AU Fins, but have them with you for all your surf trips. That's why all of our sets come in our custom AU Fin bag. Including with your bag is also the AU torque wrench. That way if you are planning to just rent a board or borrow one from your friend, you'll have your favorite fins to ride.